Hormone balance is an important aspect of physiological and mental health. Hormones are regulatory substances transported in the blood which cause a specific action when delivered to cells and tissues. Hormones play a role in everything from making us happy, to helping us grow from a child to an adult. In fact, some may argue that our entire personality and construct is really just a compilation of different hormones signaling at different times. If a person is imbalanced they may be angry, sick, weak, etc. Many people are under the impression that supplements and drug use is the only way to change our hormone levels. These individuals are incorrect. There are many natural ways to change our hormone balance, and one of the most important ways is through living a healthy lifestyle. Today I am going to touch on four hormones (estrogen, testosterone, ghrelin and leptin) which are important for weight loss, and overall health and fitness.

1.)ESTROGEN

Estrogen is the female sex hormone. Estrogen is produced in the ovaries, adrenal glands, and fat cells. Imbalances in estrogen can increase an individuals ability to gain belly fat. Commonly, this occurs in people who do not have enough estrogen. The body alerts the brain of low estrogen levels, and the brain sends a signal to the body to hold on to the estrogen producing fat cells. The brain also sends signals the body to take any extra form of energy and store it as fat cells in order to produce more estrogen. This process can also work in an alternative fashion. If a person has lost too much fat (under eating, excessive exercise etc.) the body may not be producing enough estrogen causing a woman's menstrual cycle to stop, or become out of balance. This phenomenon is seen quite often in female athletes and is referred to as amenorrhea. In conclusion, estrogen is a very important hormone to keep in balance when trying to lose weight. The American Chemical Society completed

several research studies

which suggested that estrogen receptors in the brain are associated with food intake, energy expenditure, and body fat distribution.

Best Exercises for Balancing Estrogen: Low to moderate intensity cardiovascular training, circuit training, and resistance training. The concentration should be on creating a healthy ratio of fat to muscle.

Best Foods/Diet: Healthy fats (avocado, nuts and seeds), protein balance 15-25% of calories (lean meats, antioxidant rich vegetables ( dark greens, colorful, tri-colored carrots, broccoli, spinach, red or yellow bell pepper, ), anti-inflammatory spices and herbs ( tumeric, cayenne, ginger, garlic)

2.)TESTOSTERONE


Testosterone is the male sex hormone. Testosterone plays a key role in the development of lean mass, fat distribution, strength, bone mass, and the expression of male sex characteristics. Testosterone is an important hormone for protein synthesis which allows us to build larger and stronger muscles. Despite being a male sex hormone, women have testosterone as well. Because women have less testosterone, it makes it more difficult for women to build large muscles. Resistance training is extremely important for building strength and losing weight.

Women who fear "getting big", from resistance training should realize how difficult it will be to do so without testosterone supplementation, or having naturally higher levels than most women.

Best Exercise for Increasing Testosterone: High intensity, high volume strength training.

Diet Changes for Increasing Testosterone:

Increase Vitamin D consumption

(Tuna, dairy, eggs), Increase Zinc Consumption (Oysters, shellfish, beef, beans)

Side note: Protein is the macro nutrient associated with muscle recovery. In order to build muscle it is necessary to eat the proper percent of your daily food intake from protein (15-25%). Too much protein consumption can lead to weight gain because the protein will not be used. The more resistance training a person engages in the more protein they will need.

3.)GHRELIN



Ghrelin, often referred to as the hunger hormone is produced in the stomach and signals the brain to seek food when we are hungry.

If our body is out of balance, we may have too much Ghrelin circulating through our system, causing us to eat when our body doesn't actually need food.

Increased Ghrelin has been shown to decrease the amount of fat we use for energy, causing greater levels of fat in the body.

Recent research has investigated the effects of Ghrelin levels on diabetes and glucose metabolism.

It is hypothesized that Ghrelin levels play a large role in insulin resistance, homeostasis, and high blood pressure. Different types of exercises, and diets effect ghrelin levels. Individuals who want to lose weight would benefit from a diet, and exercise regimen that reduces Ghrelin and consequently reduces hunger levels. If you are trying to bulk up as part of your regimen you may want to include a routine that increases ghrelin levels.

Best Exercises for Decreasing Ghrelin Reactions: HIIT Training

​Best Foods for Decreasing Ghrelin Reactions: Nutrient dense (dark vegetables, berries), lean protein (chicken breast), healthy fats (avocado, nuts, seeds), water

4.)LEPTIN



Leptin is a hormone derived in fat cells, which signals the body of satiety. Leptin is the antagonist of Ghrelin because it tells us to stop eating when we are full.

Research has demonstrated that in many obese individuals the body may become resistant to Leptin, causing overeating. In summary, the more fat a person has on their body, the more leptin they have, but the more the body decreases its response to leptin, and the more you eat.

It is a vicious cycle.

Additionally, fructose intake (sugar) may cause the body to become more leptin resistant as well.

Exercise to balance leptin levels: HIIT Training, proper recover and sleep

Diet to balance leptin levels: Eating foods that make you feel full - nutrient dense, healthy fat, lean protein. Stay away from empty carbohydrates which provide sugar without any macro or micro nutrients.

In summary,

hormonal reactions play a vital role in weight loss, and becoming physically fit. If you struggle to lose weight, or gain muscle, it may be due to an imbalance in hormones. Luckily, there are natural ways to get the body back into balance such as diet and exercise. Make sure that the diet and exercise you are doing appropriately matches your health goals. Overall the research suggests that High Intensity Interval Training is the best method of exercise for decreasing body weight (specifically fat) and this may be because of the effectiveness of HIIT in balancing hormone levels. HIIT training involves alternating periods of high intensity cardiovascular activity with intervals of recovery. Eating foods which are low calorie, and nutrient dense will help with satiety possibly by changing levels of ghrelin and leptin.

Weight loss is an extremely difficult feat because many of the factors which cause us to gain and lose weight seem beyond our control. I think this is because people struggle to remain consistent and consistency seems out of our control when life is constantly in flux. The most important part of weight loss is staying consistent despite what life throws at you. Always remember why you have set your goals for weight loss, seek motivation and help when you feel incapable, minimize cheat days, follow your diet and exercise regimen to the end, and you will be a success.
Powered by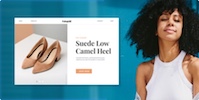 Create your own unique website with customizable templates.