Many of us have been told our whole lives to "stand up straight", "don't slump", "have good posture", etc. We all have been told that, "good" posture is important, but is it? and what is it important for? Certain postures such as slumping, or an exaggerated sway in the lower back have been associated with various injuries. Having a perfectly straight spine has also been associated with different injuries. With that being said the whole world is associated with injury no matter what posture you take on. Many healthcare providers have steered away from the biomechanical prospective (there is a perfect way our structure is designed for perfect function and deviations from this will cause dysfunction and injury) to a psychological perspective (our nervous system, emotions, and personality may lead us to dysfunctional movement and injury - especially chronic injury). Much like anxiety is a psychological phenonemon that causes us to feel fear when their is no dangerous stimulus, chronic pain may be an activation of pain without damage. Our body continues to protect us from injuries in the past when the injury no longer exists.

The mind-body relationship is extremely real, and what we do with our bodies will effect our cognition, and our cognition will effect our bodies. So when people say "its all in your head", you can look back at them and say "damn right it is". Psychological reactions and actions are just as real as physical experiences. Some may argue that we are what we think. I am one of those people. I think anyone trying to disempower emotions, personality, and creativity as a source of what is real life, are living in a far more inventive place, than those who embrace their imagination and brain power.

The rule of embodied cognition states that our posture reflects the our emotions, and that the postures we take can also effect how we think and feel.

Research has demonstrated the positive effect of expansive postures on confidence.

In fact expansive postures have been shown to increase testosterone (male sex hormone) and decrease cortisol (stress hormone).

There is also evidence that the taller a person feels, the more confident they will feel.

Other research has examined the

relationship between the stress response and slouching postures showing that slouching amplified stress

.

With a society obsessed with looking down at their cell phones these results could inspire individuals to look up to the world around them and put the phone down before depression sets in, not to mention neck injury.

Actors and images depicting depressed and anxious people often show a person slouched into themselves, while images demonstrating happiness have people in upright unguarded postures. Therefore not only do we embody our emotions, but we associate emotions with different postures - we understand people based on how they hold themselves, just as much as we demonstrate our own emotions with our bodies.

For those suffering from depression, anxiety, and lack of confidence the mind body relationship may be most beneficial. This is because we can change our mood, thoughts, and hormones through physical movement, and changes in posture. Yoga and strength training are two forms of exercise that are particularly influential on posture. Research has examined the psychological benefits of both strength training and yoga.

In 2016, a review of the research on yoga was published titled

"Yoga for Depression and Anxiety: A Review of Published Research and Implications for Healthcare Providers"

. The article reviewed several randomized clinical trials in which Yoga was shown to decrease symptoms of anxiety, depression, post traumatic stress disorder, and chronic pain. It is hypothesized that the deep breathing, focus on mindfulness, in addition to holding particular postures in yoga decreases cortisol (stress hormones), and increases the activity of the parasympathetic nervous system (slowing down our heart rates and increasing relaxation).

Resistance training (i.e lifting weights) has been studied as a method of improving mental health as well. Resistance training does not include the same mindfulness approach as yoga, but nevertheless has been shown to have several psychological benefits. I

n a 2010 review

it was stated that resistance training has a significantly positive effect on anxiety levels. Moderate intensity resistance training was more beneficial than high intensity strength training for anxiety. One of the most remarkable benefits of strength training is improvements in executive cognitive function. The same 2010 review stated that older adults improved their memory following a resistance training program. Additionally, resistance training was shown to decrease fatigue, improve sleep, and self confidence. Less was noted on the effect of strength training on depression.

The research clearly shows that yoga and strength training have psychological benefits, but less is known on how specific postural training influences mood. For example, if someone is very slumped over and a trainer guides them through 4 weeks of back training, and lots of chest opening exercises, will the postural changes occurring from this type of program have an influence on confidence, anxiety, depression etc. In a training program like this you would essentially be training a more expansive and upright posture....so if research shows that acting out these postures has psychological benefits, one would think that training these postures would have benefits as well.

I would find a study fascinating that examined the effects of a resistance training program primarily training chest and flexion postures (slumping), versus a training program focused primarily on back and extension postures (standing upright and expansive) on psychological related outcomes.

In conclusion, our minds and our bodies are very much connected. We can influence our overall well being not only by how we think but how we move. Most exercise programs - cardiovascular, strengthening, yoga, have positive psychological benefits. Pick one you enjoy, and keep smiling! Leave your comments below.
Powered by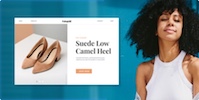 Create your own unique website with customizable templates.