Many people, myself included would like to believe that they achieve success based on their own desires and actions alone. " If I want to to lose weight this year, then I am going to go on a diet." The opposite is also true. A majority of individuals believe that they will not be able to achieve their goals without a, b, and c happening. " If I want to lose weight this year, I need more time, I need a gym, I need a trainer, I need healthy friends." In reality it is a mix of both intrinsic motivation (desire to achieve a goal just because you want to and enjoy it) and extrinsic motivation (social support, achieving weight loss, money etc.) that help us achieve our desires. My best friend can tell me all day that I need to lose weight but I never will if I don't want to. I could really desire to lose weight but it would be challenging without anyone else caring if I achieve weight loss.

In the past few weeks I have been consumed with reading

"The Psychology of Exercise: Integrating Theory and Practice.".

..yes I read text books for fun, and yes there are many things wrong with me. I have become especially enthralled with the chapter "social influences on exercise". As the title indicates,the chapter describes several research studies, which show the influence of social support on exercise adherence, motivation, stress, and other exercise related outcomes. The book refers to

a study of 1800 australian adults where it was shown that the more significant others

a person had to exercise with, the more likely they were to be exercising at recommended levels. Even more inspiring was

a study

looking at adherence to a cardiac rehabilitation program. In this study participants were allowed to have a spouse complete the program with them. After six months, the group of participants who worked out with a spouse, had a dropout rate of 10%. The group of patients who did not workout with a spouse had a dropout rate of 33%. This is a perfect example of how a support system can seriously impact our health. Several studies have also compared different TYPES of social support on exercise behavior. In a study conducted by

Carron et al

., the effect of important others, family members, class members, and class leader on exercise related behaviors, thoughts and feelings was compared. Carron et al., found that important others were the most influential factor on adherence, intentions and attitudes towards exercise, while exercise leader was the least influential. These studies show the importance of having people you are close with support your healthy behaviors and decisions to exercise.

A few nights ago in one of the group training classes at my gym (

Pacific Beach Training

) I overheard one participant say to another "every time I think about not showing up for the gym, I think of you and it motivates me to come to class. You are my inspiration because you are always here." The influence of social support is heartwarming when witnessed first hand. The fitness community in general inspires a culture of support, family and comradery, that I have yet to witness in other atmospheres. Possessing the ability to help others achieve optimal health, is difficult to do without being in a stable and healthy place yourself. The best role models lead by example.

A personal trainer can become the important other who motivates you to become a healthier person. 100% of my clients communicate with me inside and outside of the gym not only about workout questions, but about their personal experiences as well. I believe this type of connection is especially helpful when an individual lacks a social circle that inspires them to exercise. It is also important to select a personal training for who you feel comfortable and compatible with. One of my best friends in the world who is now a very successful trainer in Santa Barbara, was one of the most influential people in my decision to start working out. She continues to serve as a role model for me to this day.

​ Many gyms, including

Pacific Beach Training

offer significant discounts for individuals who want to split a personal training package with a friend, significant other, or family member. We give this discount because we know that clients are far more likely to adhere to the program, enjoy workouts, and workout harder when they have someone close by their side. Not to mention, it is sooo much fun to provide partner workouts and small group training as a coach. During ALL of my partner training sessions clients are laughing, and cheering each other on. Partner training is also great for individuals who are intimidated by a large group in which they do not know the other participants, but also unsure if they want to workout alone with a personal trainer. If you are someone who already loves working out, partner training is a great way to inspire friends to exercise who may not currently have a routine. It is always hard to go into something alone, and sometimes promoting friendships through exercise, is even better than promoting exercise itself.

A Personal Note: I have always been the type of person who believed I became the person I am entirely on my own accord. I became a personal trainer because I wanted to, I moved to San Diego because I wanted to, I'm writing this blog because I want to, I was born because I wanted to be...haha just kidding. Did you know there is actually a group of people who believe they chose their parents?...anyways that's a different discussion. In a sense, I felt that if I acknowledged the influences of other people over my behavior then my freedom and individuality would be lost. I never wanted to be the person who made decisions based on what other people were doing. I wanted to make my own path, and walk it however I pleased. Moral of the story is, I've made many decisions in my life not only because I wanted to, but because of the social support I received throughout my life.

To name a few, my wonderful professors at SUNY Cortland were 75% of the reason I didn't drop out, while 25% of the reason was because I enjoyed exercise science itself. With their support, I am now 150% in love with exercise science.

I always thought school was just something you had to get through but my best friend in college encouraged me to give my all to everything I participated in. Him and I both graduated with a 4.0.

I now take piano classes, and its not only because I love music, but also because my mom is an outstanding musician.

I began writing this blog because my best friend in San Diego writes and I love his stuff. I've always loved writing and his influence made me discover how I could put my interests into practice while still personal training.

In high school, I passed the GED exam in order to graduate, and while I didn't love high school, nobody around me cared whether I graduated, or had good grades either. Our social support system can influence in poor ways as much as in healthy ways. Not to say we are incapable of making adverse decisions on our own, because trust me I am. However, its easier to make good decisions when the other people around you are doing the same.

One of the best things you can do to make positive changes is surround yourself with individuals who inspire you to be a better person. I think everyone has the potential to be a positive influence and be positively influenced. Positive energy is contagious and if you surround your self with people who support you it will become difficult to be unhealthy or unhappy. You can start this process today by going to the gym with one of your friends who exercises, bringing a friend to the gym who doesn't exercise, or courageously coming to the gym on your own to meet some new healthy peeps!

Some thoughts to leave you with:

While being self motivated is great, everyone needs social support to achieve what they desire, everyone also needs someone to laugh with
Your social support system should consist of people who make you feel positive and healthy
Research shows that people who have social support are more likely to participate in exercise, and will achieve greater results from exercise
Working out as a group, or with a friend is cheaper and can be more fun!
Some people think they chose their own parents...these people probably can't deal with anything in life not being under their control
If you have any questions about small group training, partner training, or jokes/memes that will make me laugh hysterically email me at jrubfitness@gmail.com
Happy Monday!!!

​
Powered by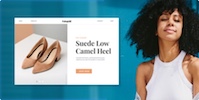 Create your own unique website with customizable templates.